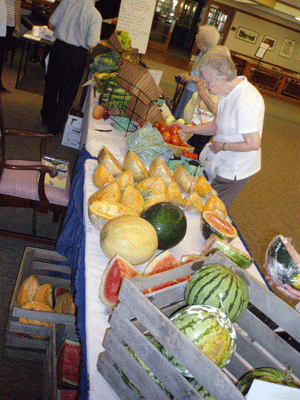 As a member of the Kendal community, you will find yourself welcomed into an environment that encourages enjoyable interactions. Nowhere is that more apparent than in our dining service—where people connect, socialize, and forge new friendships.

We believe a good meal fortifies body and soul; in that spirit, the Kendal communities pay close attention to creating and serving the finest foods possible.
Nutrition with a Local Flavor
At Kendal Northern Ohio, we support farmers and growers in our area. As often as possible, we buy regionally and locally sourced ingredients, and minimize our use of processed foods.
A "relaxed American cuisine" characterizes the Kendal dining experience, with nutritious whole grains and fresh produce, lean meats and sensible dairy choices. We season with fresh herbs and light oils, keeping the heavy sauces and salts to a minimum.
Our commitment to healthy eating, however, doesn''t mean we lack imagination! You may find sushi on the menu one day and a focaccia chicken sandwich the next. But whatever the entrée, you can be assured that your choices are carefully chosen by our chefs and registered dietitians and meet our highest standards of quality.
Catering to Your Needs

Flexibility is key to the Kendal dining experience. Diverse dining venues provide a stylish, comfortable setting for residents and their visitors; you may also opt for carry-out and other meal options that ensure you can continue to enjoy activities and travel.
To see the Kendal at Oberlin campus yourself, schedule a free tour today. You can also learn more about dining services for Kendal at Home members here.