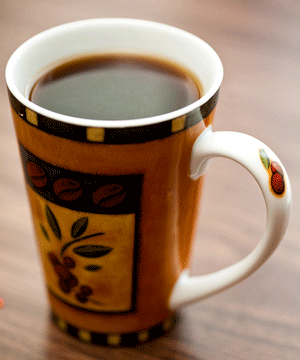 Imagine a retirement community where the residents could question the man (or in our case, woman) in charge. They could simply raise their hand and ask, "Why do you do it this way?" or "When will this be resolved?" Imagine a place where all the hopes and dreams harbored by residents are not only considered, but put into action? A place where concerns are answered and voices are heard.
Well imagine no more; Kendal at Oberlin strives to make every resident feel as though his or her voice is heard when it comes to the interworking of the retirement community in Oberlin, Ohio. Chief Executive Officer, Barbara Thomas, hosts a monthly coffee hour meeting in the dining room (with coffee, of course) encouraging residents to speak their minds.
How it Works
When the meeting begins, Thomas reviews any outstanding issues that have been resolved from previous meetings. Then the floor is opened for residents to ask any questions they may have or bring concerns they have experienced to light. Announcements and requests alike are made. A few of the topics discussed include: better lighting in the cafeteria, security, walkway maintenance, geese on the grounds and how they should be cared for, fundraisers and recent accomplishments. Roofing maintenance, roadwork concerns, and fire alarm tests were also discussed. Plus, residents are briefed on any changes made to emergency procedures.
Often negatives are turned to positives, and residents leave the meeting feeling that any issues they may have had will be resolved in a quick manner. The idea behind Coffee Hour at Kendal at Oberlin is to provide an open community where residents know that the staff cares for them and their beliefs. Residents get a chance to voice their opinions and actually get results.
Kendal's Beliefs
This open forum is a true testament to Kendal at Oberlin's mission to "offer older people a vibrant, diverse, caring community, encouraging individual lifestyles by promoting independence, continuing learning, civic involvement with the wider community, social relationships and excellence in health care." Based on Quaker tradition, all Kendal Corporation affiliates strive to nurture a sense of community, engagement, and communication. For more information, contact Kendal Northern Ohio today
To learn more about Kendal at Oberlin, schedule a free tour of the retirement community today.
Photo: Dillan K.