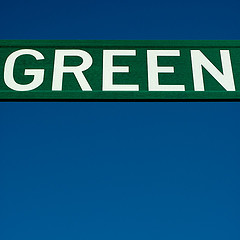 If you''re committed to taking care of the environment and you feel good about making the world a more sustainable place for your grandchildren, you might consider an eco-friendly trip for your next vacation. With a little extra planning, you can make some adjustments to your travels plans that will fit perfectly with your green living efforts.
Prepare Your Home: You can reduce your home or retirement cottage's energy use when you''re away by taking a few steps before you leave. Be sure to unplug unused appliances like your television, DVD player, stereo, washing machine (if it's electric), and microwave before you leave. Even if these electronics are turned off, they can still drain electricity when they''re plugged in. Set your thermostat so it will be the most efficient for the time of year you''re gone—that means a cooler temperature setting in the winter or a warmer one in the summer. Also, lower the temperature of your water heater.
Getting There: Look for energy-saving options when considering how to get to your destination. If you don't have a fuel-efficient vehicle, consider renting a hybrid car for your vacation. You''ll not only reduce your fuel consumption, you won't put extra mileage on your own car. When you reach your destination, try to use public transportation, or even better, walk or bike (two great exercises for older adults) to get around. You and the environment will stay healthier.
Green Hotels: When you''re booking a room, look for a "green" hotel. These are hotels that have taken significant measures to save water, energy, and solid waste. You can look up hotels that have a "green" rating here. If there isn't a green hotel near your destination, you can still do your part to save water and energy. Turn off the lights and television and turn up the temperature on the air conditioner when you''re not in your room. Also, tell room service you want to reuse your sheets and towels for the duration of your stay to save water and energy on laundering your linens.
Go Local: You can serve the local economy and be environmentally conscious by choosing restaurants and businesses that use local products and ingredients. Locally sourced food and goods don't have to be trucked across country; that means they''re saving thousands of gallons of fuel and eliminating carbon dioxide emissions related to shipping. You''ll also be improving your own health. Fruits and vegetables retain more of their nutrients when it's a short trip from the garden to your plate.
BYOB (Bring Your Own Bottle): Don't be tempted by convenience items like bottled water and individual-sized boxes of breakfast cereals while you''re on vacation. These disposable items needlessly add to trash in landfills. Bring a reusable water bottle to fill up at your hotel before you head out for the day. If you need snacks for your trip, buy in bulk and store individual servings in reusable containers. This will not only reduce waste, it'll save you money.
Want more tips on summer travel or staying active for maturing boomers? See our "Remaining Active" blog category!