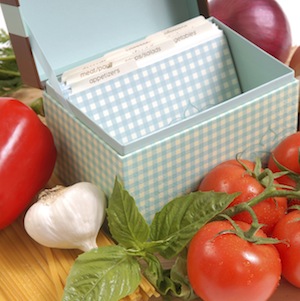 From opportunities for lifelong learning to fitness classes and beyond, there's plenty to love about Kendal at Oberlin. But if there's one thing residents will rave about again and again, it's the food.
Kendal at Oberlin's kitchen is under the direction of Executive Chef Scott Stonestreet and Sous Chef Lisa Wilken. With a team that includes cooks, utility staff members, and food runners, Stonestreet and Wilken prepare delicious dishes to please just about all residents—dishes that include everything from fresh local produce to wild game.
"Our population here at Kendal has been all over the world," Stonestreet says. "They know good food, so you can't really fool them. They keep you on your toes, and they're very vocal. They like to tell you what they like and what they don't like and what they'd like to see."
"Food brings back memories for people," Wilken adds. "[We had] s'mores one day. I had one of our residents say, 'Oh my goodness, I haven't had a s'more since I was in Girl Scouts.' To me, that's the fun part of it: bringing back good memories for people."
One dish both Stonestreet and Wilken hope will bring back fond memories is Turkey Stuffed with Spinach & Feta Choose, a delicious twist on a classic holiday favorite. The pair shared the recipe for Kendal at Oberlin residents to make in their own kitchens or taste when prepared in the main Kendal at Oberlin kitchen. See the recipe below!
What You Will Need
Small saucepan with lid
Medium bowl
Large spoon (for mixing)
Plastic wrap
Meat mallet or rolling pin
Cooking twine
Large Dutch oven
Whisk
Ingredients (yields 10 4 oz. portions)
5 oz. chopped spinach
4 teaspoon olive oil
6 tbsp. fresh shallot , divided
5 tablespoons water
1/2 tsp. chopped garlic
1/3 cup crumbled feta cheese
3 tsp. plain bread crumbs
1/2 tsp. dried oregano
1/2 tsp. salt (if desired)
1/4 tsp. pepper
1 egg white
2-1/3 pounds turkey roast breasts
1 cup wine cooking sauterne
1 cup low sodium chicken broth
1 and 1/2 tsp. cornstarch
4 tsp. unsalted butter
6 sprigs fresh oregano
Instructions
Thaw turkey under refrigeration.
Thaw and drain spinach. Press until barely moist.
Heat 2 teaspoons of olive oil in a small saucepan over medium-high heat. Add 4 tablespoons of chopped shallots, 4 tablespoons of water and chopped garlic. Cover and cook for 3 minutes or until moisture evaporates.
Spoon shallot mixture into a medium bowl. Add spinach, crumbled feta, breadcrumbs, dried oregano, half of the salt (if desired), half of the pepper, and egg white. Mix well.
Cut horizontally through center of thawed turkey breast. Cut to but not through the other side. Open the breast flat, as you would a book. Place breast between two sheets of plastic wrap and pound to an even thickness of 1/2 inch using a meat mallet or rolling pin. Discard plastic wrap.
Spread mixture from bowl over the turkey, leaving a 1-inch border on all sides. Roll the breast, jellyroll fashion, starting with one short side. Secure at 2-inch intervals with twine. Rub the remaining salt (if desired) and pepper evenly over turkey.
Preheat oven to 325 degrees.
Heat 2 teaspoons of olive oil in a large Dutch oven over medium-high heat. Add the turkey. Cook for 5 minutes, browning on all sides. Remove the turkey from the pan.
Add 2 tablespoons of shallots to the pan. Sauté for 30 seconds. Stir in wine, scraping pan to loosen browned bits. Add turkey and broth to the pan, and bring to a boil. Cover and bake at 325 degrees or until a thermometer inserted in the thickest portion of the turkey registers at 170 degrees. Remove the turkey from the pan; keep warm.
Place pan on stovetop over high heat. Combine cornstarch and 1 tablespoon of water, stirring with a whisk. Bring to a boil. Cook for 1 minute or until slightly thick, stirring constantly. Remove from heat. Stir in butter with a whisk.
Remove and discard twine from turkey. Cut turkey into slices. Spoon sauce onto the turkey, garnishing with fresh oregano sprigs.
Want to taste what Chef Scott has cooking at Kendal at Oberlin? Schedule a free tour today!