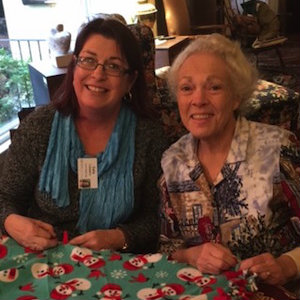 When you think of the term "home health aide," what comes to mind? If you're like most people, you likely think of someone who assists with household tasks like cleaning, bathing or running errands.
But Sally Catalano is transforming what it means to be a home health aide.
Sally sees herself more as a friend stopping by for an afternoon chat than someone who is there merely to help with the activities of daily living.
Each day, Sally visits with members of Kendal at Home who have requested her services to sit and talk, help them with errands or activities or simply participate in an activity she knows they enjoy.