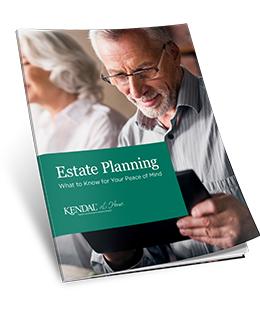 Estate planning is more than ensuring your possessions and money are distributed according to your wishes after your death. It also involves communicating your healthcare wishes.
In this guide, we explore common estate planning mistakes you could be at risk for—even if you've planned ahead—and how you can better communicate your wishes.
Inside you'll find:
Why estate planning is a two-part process

How to start the conversation with family or friends about your end of life wishes

Resources for choosing a medical power of attorney or health care proxy

What constitutes an "important" estate planning document

5 estate planning mistakes even people who plan ahead make and how to avoid them
Ensure your wishes are honored. Fill out the form to the right and start reading now.