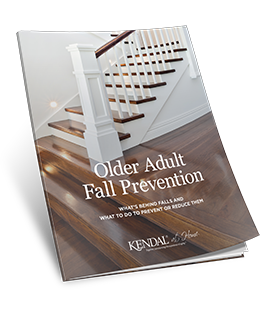 Every 11 seconds in the United States an older adult visits an emergency room to get treatment for injuries from a fall. And the National Council on Aging says every 19 minutes, an older adult dies from injuries received during a fall.
In this guide, we'll look at some simple ways you can stay safe and what to do if you experience a fall. Inside you'll find:
How to quell worries about falling

How to prevent falls in all seasons

8 simple ways to prevent falls in your home

What to do if you fall and cannot get up
You can prevent injuries from falls.
Fill out the form to the right to get your copy now.