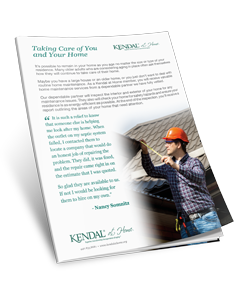 Many older adults who are considering aging in place often ask themselves how they will continue to take care of their home. But did you know that no matter the size or type of your residence, it's possible to remain in your home as you age?
With this helpful sheet, you'll learn how you can stay in the home you love as you age without the worry of home maintenance.
You'll discover:
How Kendal at Home takes the hassle out of home maintenance
How one Kendal at Home member uses the service
And more
Ready to learn more about how Kendal at Home can help you remain in the home you love as you age?