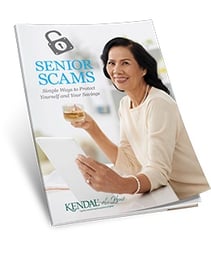 You might not think you could be a victim of fraud, but savvy scammers are always creating new ways to steal your information. In fact, seniors lost $36 billion to exploitation in 2015 alone. Protect yourself and your hard-earned savings with this free guide.
Inside you'll find:
The 9 warning signs of a scam
The 7 most common kinds of scams targeting seniors, and how you can spot and prevent them
8 ways to protect yourself against fraud and what to do if you become a fraud victim
The 4 reasons older adults are often victims of scams
Arm yourself with the tools to protect yourself or a family member. Fill out the form to the right to get your free copy.