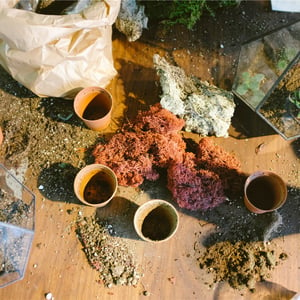 The average retired American has 8 hours of leisure time every day. So how do we spend it? According to the Bureau of Labor Statistics, we spend more than half of it watching TV. Research from the Bureau of Labor Statistics also found that, older aged 75 and over spent more time than any other age group —eight hours a day — engaged in leisure activities.
Here''s the breakdown:
4.5 hours - Watching TV
1.1 hours - Reading
0.7 hours - Socializing
0.7 hours - Relaxing and thinking
0.5 hours - Playing games or using the computer for leisure
0.2 hours - Sports, exercise and recreation
If you''re finding retirement life a little more relaxing than you had hoped, check out these 15 hobbies for older adults to try during retirement:
Learn to refinish wood and fix up old pieces of furniture.

Try your hand at bird watching.

Take up photography with a group of friends. With digital photography you can do amazing things without a big investment.

Join a theater group and release your inner Hamlet.

Learn to decorate cakes and become the cupcake queen or take culinary classes, offered at many community colleges, and become the cooking king!

Join a writer's group and try your hand at poetry or romance novels.

Build model cars or tri-masted ships with lots of rigging or motorized helicopters.

Delve into your family history. Today, most libraries have extensive genealogy departments.

Have fun turning those boxes of pictures you've been storing into handsome scrapbooks for your children and grandchildren.

Write your memories. Add some photos and turn it into a keepsake book for your children.

Learn to analyze handwriting.

Take up ham radio.

Correspond with a pen pal from exotic lands. Find international pen pals on InterPals.

Mentor a child through the Big Brothers and Big Sisters program.