If you've started planning for your estate, you have likely come across the terms 'will' and 'living trust.' While the two sound similar, and both allow you to name beneficiaries of your property, a will and living trust serve different purposes.
However, if you haven't begun the estate planning process, you're not alone. A survey found that 40 percent of adults aged 53-71 do not have a will or living trust in place. While no one wants to think about end-of-life planning, having a will or living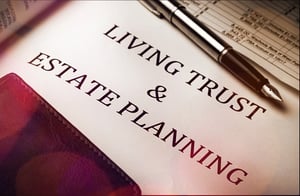 trust upon your death can save your family emotional stress.
Here is what to keep in mind when considering estate planning documents like a will or living trust.