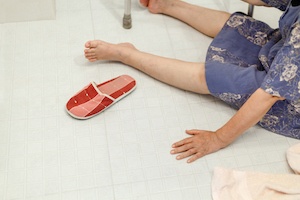 According to the National Council on Aging, falls are the leading cause of fatal and non-fatal injuries in older adults. Even if you fall and don't experience injury, it can impact your life.
Consider this: Falling is a common fear among older adults — whether they've experienced a fall or not. While this is a normal fear, leaving the fear of falling unchecked actually can increase your risk of falling as well as diminish your quality of life. If you have a fear of falling, you may find yourself going out less often, being less physically active, or spending less time with family and friends.
But the good news is you can do several things to quell your worries if you are afraid of falling. Let's look at a few.